on Thursday, April 4, 2013. Filed under:
Breakfast
,
Coconut Creme
,
Food
,
Pancakes
,
Recipe
,
Spelt
,
Spelt Pancakes
,
Sprouted
,
Sprouted Spelt Pancakes with Coconut Creme
,
Vegan
,
Yum
,
Yummy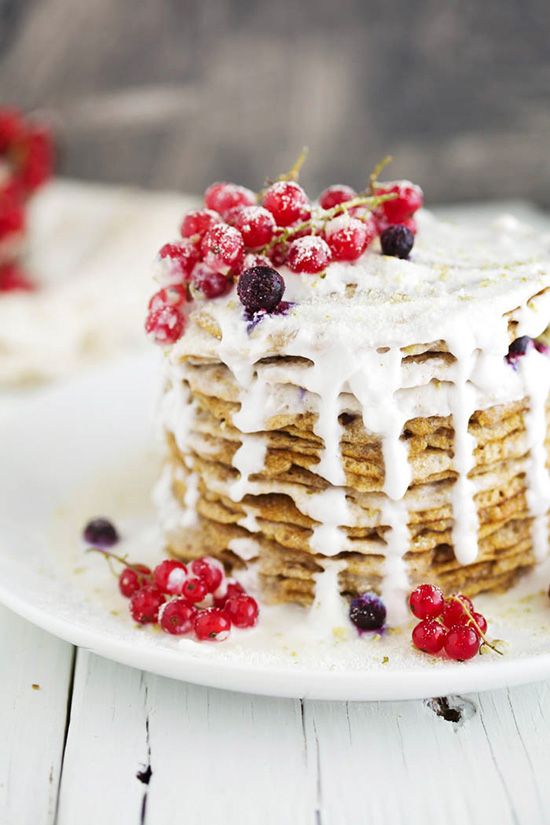 When I posted about my experiments with Tartine's sourdough bread, I recieved a lot of questions about discarding the starter, since that technique calls for so much of the starter to be tossed every day. I found a way to utilize it in these simple, fluffy pancakes - it's absolutely perfect for them. I make them vegan, but you can certainly add eggs to your batter if you prefer it that way. These pancakes are best when cooked on a cast iron pan - I own a tiny 5-inch one and it works wonderfully here. The coconut creme is easy and delicious as well, but I invite you to experiment with your own favorite pancake toppings.
For the recipe: Sprouted Spelt Pancakes with Coconut Creme
Source: g0lubka.blogspot.ca