on Friday, March 29, 2013. Filed under:
Banana
,
Blueberry
,
Blueberry Strawberry Banana Ice Cream Cake
,
Cakes
,
Dessert
,
Ice Cream
,
Strawberry
,
Sweet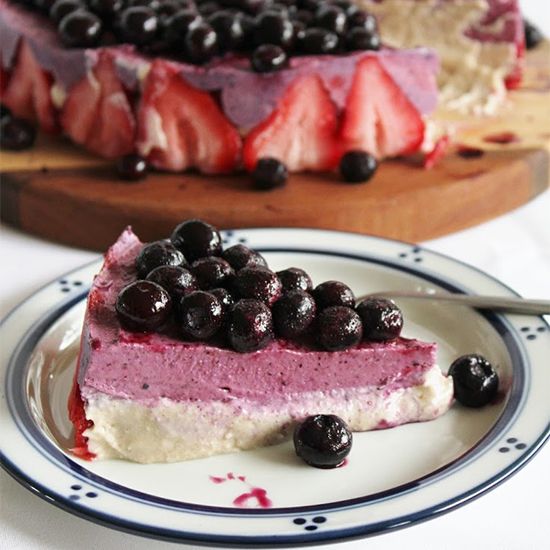 All I've eaten today is blended frozen fruit which ends up being like ice cream, or this recipe. I love my life. This cake is one delicious demon. It is creamy, sweet, fresh, tart and colourful all at once. Actually that has nothing to do with demons so never mind that. Plus it is super easy to make (surprise, surprise) and can be eaten the same day you make it. I'm probably going to eat 3/4 for my dinner tonight.
For the recipe: Raw Chocolate Molten Lava Cakes with Goji Berries
Source: thisrawsomeveganlife.com