on Tuesday, April 2, 2013. Filed under:
Candy Cane Cookies
,
Christmas
,
Cookies
,
Dessert
,
Double Chocolate Candy Cane Cookies
,
Food
,
Gluten Free
,
Gluten-free
,
Recipe
,
Sweet
,
Yum
,
Yummy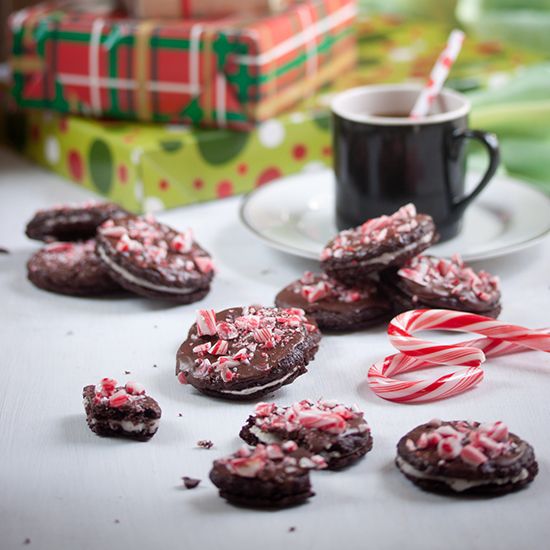 Tis the season for abundant giving, sharing, and showing love. And, I'm showing you lovely readers how much I adore you by offering an over-the-top candy covered cookie recipe and a chance to win a gadget that will help you whip up some healthier treats!
In addition to the cookie recipe, today I'm giving away a handy appliance that I think every cook needs: an immersion blender. These terribly convenient little blenders are perfect for pureeing soups, making dips and salsas, smoothing out sauces… and so much more. They truly do make great gifts, so I'm giving one away to one lucky reader who's name will be drawn randomly and announced January 3rd.
For the recipe: Double Chocolate Candy Cane Cookies
Source: manifestvegan.com