on Saturday, March 30, 2013. Filed under:
Cacao
,
Cakes
,
Chocolate
,
Dessert
,
Hazelnut
,
Raw
,
Sweet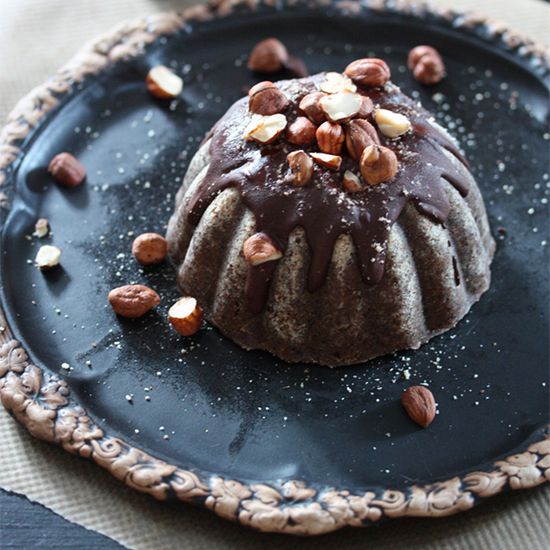 This cake is a tribute to the much-missed spring here in Sweden (it's late this year). I'm trying to keep my spirit high by digging into a raw cake that pretty much has it all in terms of consistency, flavor, surprise effect and favorite ingredients, plus it was fun to make!
The base of the cake is a raw version of a bundt cake, moist from coconut oil and made with hazelnut flour. Inside hides a lemon cheesecake filling with crunchy cacao nibs and on top, melted dark chocolate. All together the cake managed to lift my mood and frozen body to a much higher state while eagerly waiting for spring.
For the recipe: Welcome Spring Raw Cake from Karolina Eleonóra
Source: golubka.blogspot.ca