on Monday, March 25, 2013. Filed under:
Beetroot Cupcakes
,
Cupcakes
,
Dessert
,
Sweet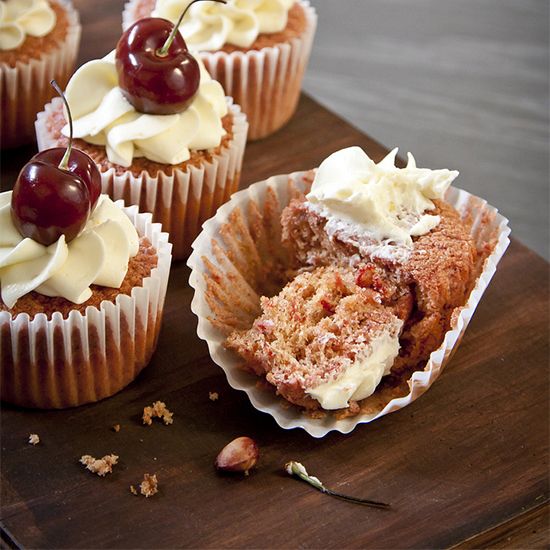 Category:
Cupcakes
Yield:
12 medium-sized cupcakes
Ingredients:
Beetroot Cupcakes:
3 eggs (I used extra-large)
300g sugar
175ml canola oil
5ml vanilla essence
60ml hot water
240g cake flour
15ml baking powder
1 ml salt
5ml ground cinnamon
2.5ml nutmeg
200g finely grated beetroot
100g finely grated carrot (you could probably substitute this with more beetroot)
50g coarsely chopped pecan nuts or walnuts
Preheat oven to 180ºC and prepare baking pans.
Separate the eggs. Place the yolks into a large mixing bowl or a food processor, and add sugar, oil, vanilla essence and hot water.
Beat or process until just combined. Add the flour, baking powder, salt, and spices and beat until smooth.
Add the carrots, beetroot and nuts, mix until just combined.
Beat the egg whites until stiff. Fold into the batter until evenly combined.
Pour into the prepared pans and bake for 25-30 minutes until golden brown and cake tester comes out clean.
For the Lemon Butter Frosting:
60g butter
130g icing sugar
15ml lemon juice
30ml finely grated lemon zest
Combine ingredients in a mixing bowl and beat until well combined. Add lemon juice if more liquid is required.